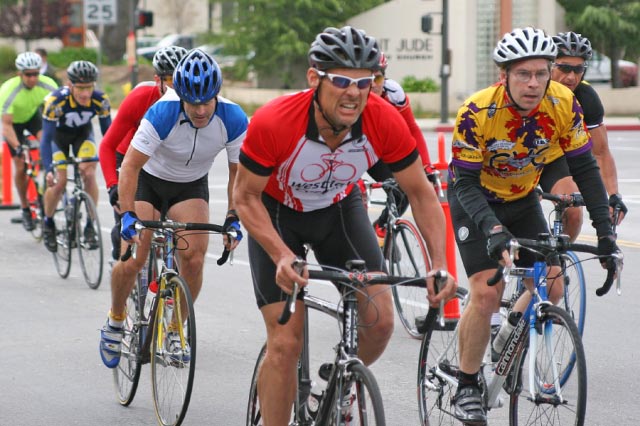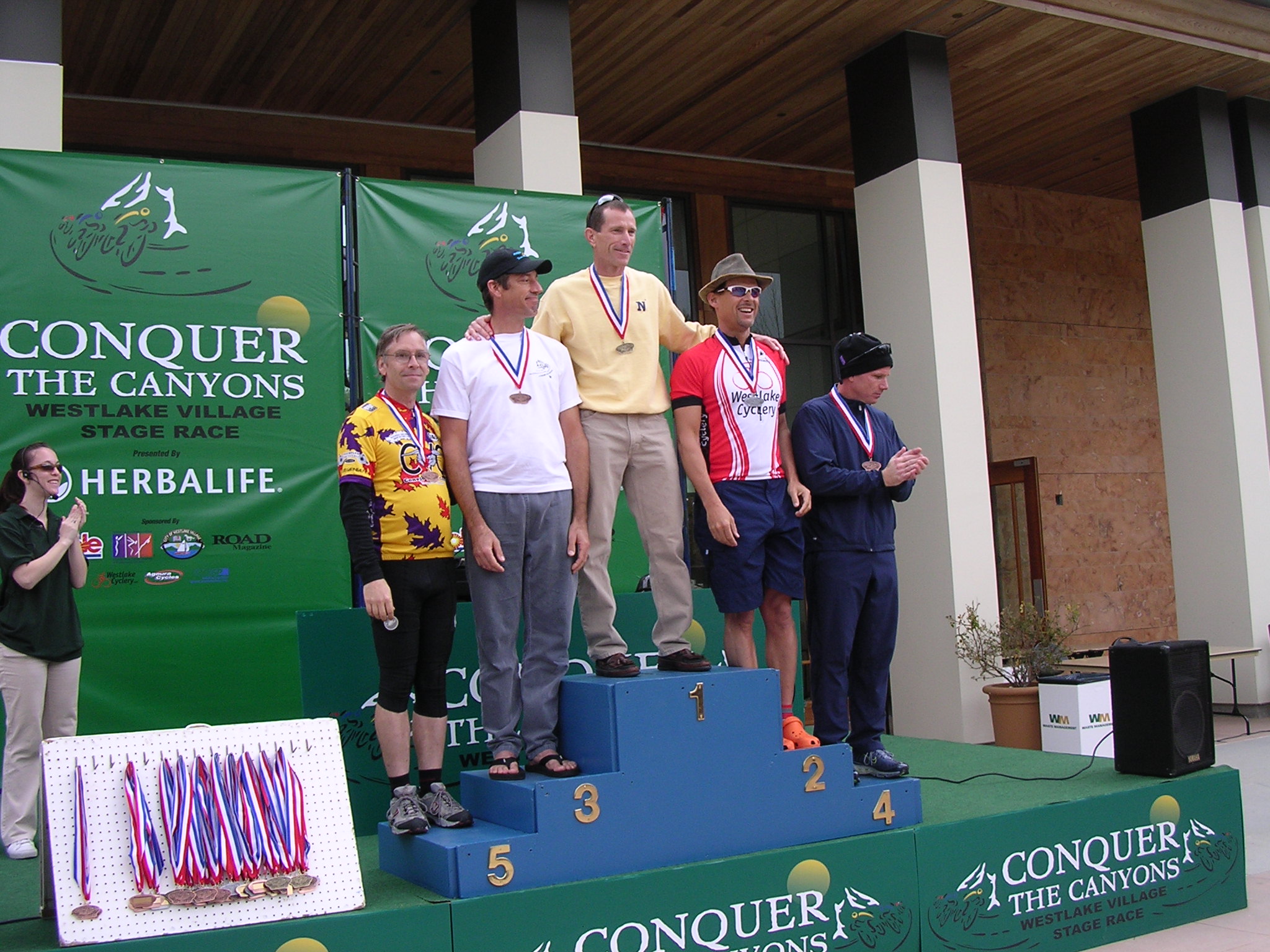 "Conquer the Canyon" 2006 Race: Members of the Conejo Valley Cyclist took 3rd and 5th Place.
Mike, my husband (even with the flu) finished 5th overall 40+ amatur. Time differece between 1st and 5th were less than 1 minute. 40+ amaturs 1st thru 5th place, beat all other amatur overall times (30+, 20+ and teens)...
You are never too old!

Benefits to Cardiovascular Training


Train your heart. The heart is a muscle and cardio is its strength training
Weight loss. No better way to shed some pounds!
Increased endurance and stamina,
Healthy lungs
Helps weight lifting results show. Burn that little layer of fat sitting on top of the muscle!
Reduces stress Improves circulation. You will be less sore after weight training
Sleep better
Relief from depression and anxiety