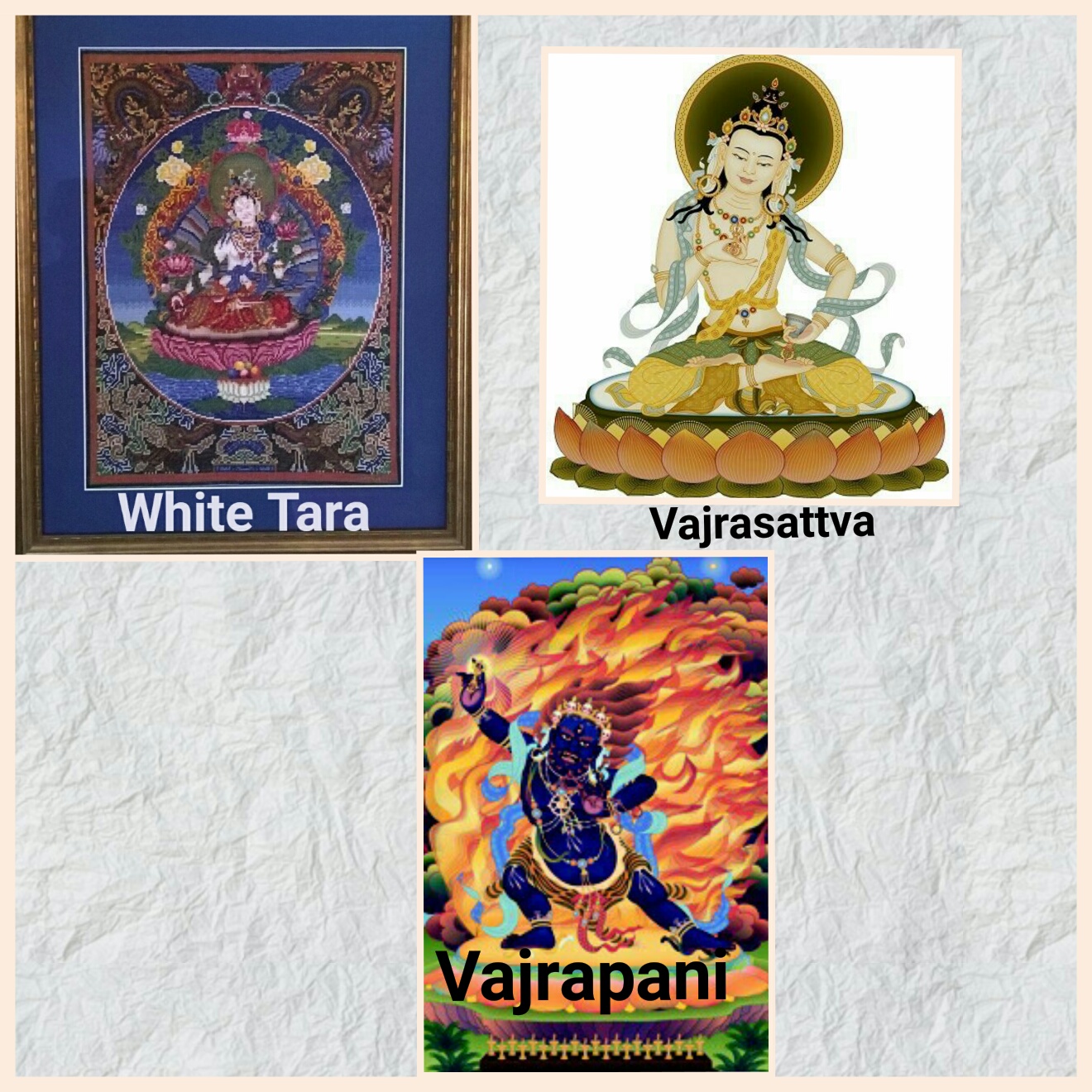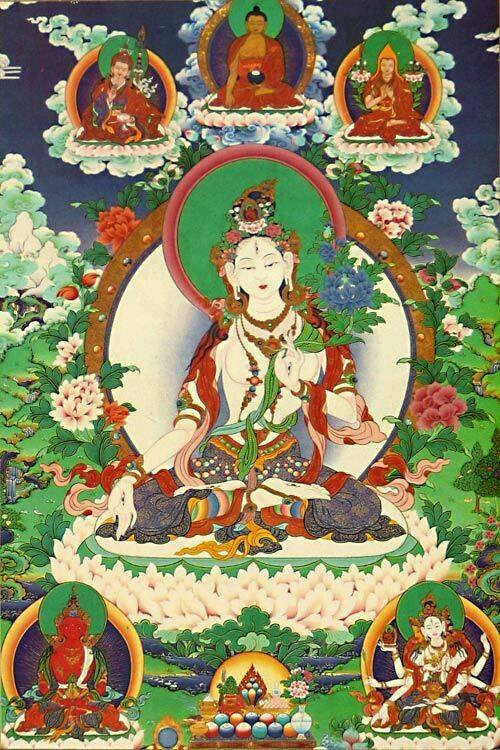 This is a picture of

white Tara

.
White Tara

mantra
Oṃ Tāre Tuttāre Ture Mama Ayuḥ Punya Jñānā Puṣtiṃ Kuru Svāhā
(Om Tare Tuttare Ture Mama Ayuh Punya Jñana Pustim Kuru Svaha)
White Tara (Sitatara) is associated with long life. Her mantra is often chanted with a particular person in mind. She's another representation of compassion, and she's pictured as being endowed with seven eyes (look at the palms of the hands, soles of the feet, and her forehead) to symbolize the watchfulness of the compassionate mind.



The story of Tara's origin, according to the Tara Tantra, recounts that aeons ago she was born as a king's daughter. A spiritual and compassionate princess, she regularly gave offerings and prayers to the ordained monks and nuns. She thus developed great merit, and the monks told her that, because of her spiritual attainments, they would pray that she be reborn as a man and spread Buddhist teachin

gs. She responded that there was no male and no female, that nothing existed in reality, and that she wished to remain in female form to serve other beings until everyone reached enlightenment, hence implying the shortfall in the monk's knowledge in presuming only male preachers for the Buddhist religion. Thus Tara might be considered one of the earliest feminists.